Remote sensing
TELEDETECTION makes it possible, as its name suggests, to detect remotely using specific sensors. Drone Tech masters the use of RGB, Near Infrared and Thermal Infrared.
Near infrared is useful in detecting plant health (precision agriculture, urban landscapes...).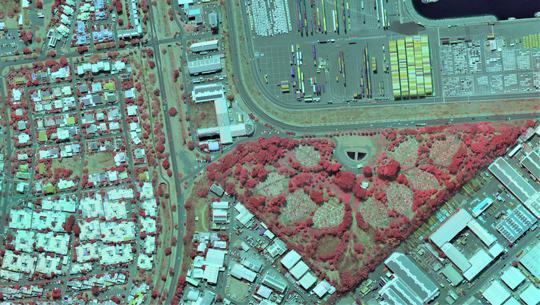 Thermal infrared reflects the temperature and temperature difference of objects (works night and day).
- Detection of warm-blooded animals or vehicles (intrusions, search and rescue...).
- Precise and low-cost diagnosis of photovoltaic farms.
- Water or moisture detection.
- Inspection of electrical installations.